Code Enforcement Division
FORMER WALDEN LAKE GOLF COURSE MAINTENANCE UPDATES
For the latest information on enforcement activities related to the former Walden Lake Golf Course and Clubhouse, please click on the link below.
Walden Lake Former Golf Course Updates
Responsibilities

The Code Enforcement Division works to ensure a safe and healthy environment that is consistent with community and City Codes, while striving for voluntary compliance and public awareness.
The Code Enforcement Division, which is staffed by two inspectors, one part-time clerk and one manager, investigates approximately 1,800 code enforcement related complaints and performs nearly 4,500 complaint associated inspections annually.
To report a code violation, email:
codeenforcement@plantcitygov.com
or click on the following link:
http://www.plantcitygov.com/requesttracker.aspx
The Code Enforcement Division's responsibilities include:
Interpreting and enforcing all City ordinances and policies
Responding to citizen complaints and concerns
Researching and determining severity of violations
Establishing remedial action and time required for Code compliance
Maintaining records for effective legal enforcement
Processing code cases for Board hearings
Reviewing codes for revisions/amendments
Providing city-wide surveillance/surveys to monitor effectiveness of codes
View information about
Violations/Enforcement Meetings and Board members
.
News and Alerts

Dead or Diseased Trees

Code Enforcement addresses dozens of complaints each year regarding potential dead or diseased trees. Depending on the condition of the tree and the location, code enforcement may be able to help. Below are some recommendations on how to address a tree you believe may be a public safety issue.
On Public Rights-of-Way or City Property
If you believe you have identified a tree on a public right-of-way or on a City-owned property, such as a park, please email code enforcement at codeenforcement@plantcitygov.com. Please provide a detailed location for the tree and the reason you believe the tree should be removed.
On Neighboring Properties
Dead or diseased trees on neighboring properties are one of the most common complaints code enforcement receives. Code Enforcement recommends taking the following actions if you believe your neighbor has a dangerous tree:
Speak to your neighbor – Depending on the location of the tree, your neighbor may not even be aware there is a problem. Attempt to reach out to your neighbor first, either in person, email or telephone number. When given the opportunity, most property owners will remove trees they believe are a danger to them or others.
Contact your homeowner association (If applicable) – If you have an active homeowner association within your neighborhood, there may be a prohibition in the covenants and restrictions against dead or diseased trees. In some cases, homeowner associations can force a homeowner to remove problem trees or run fines against the property owner in the event the trees are not removed.
Hire an attorney – In many cases, neighbor disputes, such as dead trees, are a civil matter. If you believe you have exhausted all your available resources, you may be able to file a lawsuit against your neighbor in civil court.
Contact Code Enforcement – The City of Plant City has an ordinance prohibiting dead or diseased trees on private property. Because the ordinance declares such trees a public nuisance, the City has the option, in some cases, to remove the tree without the consent of the violator. Code enforcement requires complainants who request our assistance to provide a report from a certified arborist stating that the tree is either dead or diseased and that said tree, without removal, poses a danger to the surrounding homes and their occupants. Code Enforcement will not investigate complaints of dead or diseased trees on private property without an Arborist's Report.

Zika Virus
Zika fever is a mild febrile illness caused by a mosquito-borne virus similar to those that cause dengue and West Nile virus infection. It has been identified in several countries in Central and South America, Mexico, and the Caribbean since 2015. Outbreaks have previously been reported in Africa, Southeast Asia, and the Pacific Islands. Local transmission has also been reported in Puerto Rico. Cases of Zika fever have been reported in travelers returning to the United States.

Florida has confirmed local transmissions of the Zika virus in one small, less than one-square mile area in Miami-Dade County, just north of downtown. The exact location is within the boundaries of the following area: NW 5th Avenue to the west, US 1 to the east, NW/NE 38th Street to the north and NW/NE 20th Street to the south. Florida's small case cluster is not considered widespread transmission. There have been no reports of the Zika virus being spread by mosquitoes in the Plant City area.

What can you do to prevent the spread of Zika and other mosquito-borne diseases?

Whether you're staying at home or traveling abroad, preventing mosquito bites is the best way to reduce the risk of mosquito-borne disease. Mosquitoes can be found in many different environments and you may not always notice when you have been bitten. Mosquito activity in Florida can be year round. The following are some steps that can be taken to help prevent mosquito bites:

DRAIN: water from garbage cans, house gutters, pool covers, coolers, toys, flower pots or any other containers where sprinkler or rain water has collected.
DISCARD: Old tires, drums, bottles, cans, pots and pans, broken appliances and other items that aren't being used.
EMPTY and CLEAN: Birdbaths and pet's water bowls at least once or twice a week.
PROTECT: Boats and vehicles from rain with tarps that don't accumulate water.
MAINTAIN: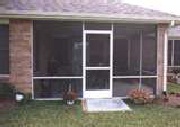 The water balance (pool chemistry) of swimming pools. Empty plastic swimming pools when not in use. Repair broken screens on windows, doors, porches, and patios.
CLOTHING: If you must be outside when mosquitoes are active, cover up. Wear shoes, socks, long pants, and long sleeves.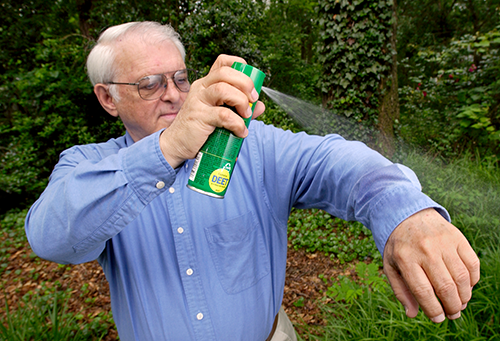 REPELLENT: Apply mosquito repellent to bare skin and clothing. Always use repellents according to the label. Repellents with DEET, picaridin, oil of lemon eucalyptus, para-menthane-diol, and IR3535 are effective. Use netting to protect children younger than 2 months.

For more information on how to prevent the spread of Zika and other mosquito-borne diseases visit: https://www.youtube.com/watch?v=PQxzWtO0JUM&feature=youtu.be
Common Complaints
Property Maintenance Concerns

Overgrown grass, weeds or vegetation
Only grass and weeds over 10 inches high are considered a code violation. Grass and weeds over 10 inches and within 200 feet of any structure or roads must be mowed and maintained. Section 30-62
Vegetation hanging over the property line
Vegetation hanging over property lines is not a code violation. Residents have the right to trim tree branches up to their property line. Residents may not trespass onto neighboring property. Please contact your neighbor as a courtesy before pruning overhanging branches


Home Maintenance Concerns


Home is in disrepair
All buildings and accessory structures must be maintained, structurally sound and in good repair. Section 78-900
Garbage, Refuse and Rubbish or discarded contents of home in yard
The outside of the property must be maintained and free of litter and other debris. Section 30-107


Temporary and Campaign Signs


Temporary Signs on Right-of-Way
Temporary signs shall not be located within the public right-of-way (which includes most of the linear grassy area adjacent to the roadway), publicly-owned land, or easement for the use of the public or public utility service providers. Note: As a guide, utility poles are typically located within the public right-of-way, and where there are sidewalks, the sidewalk and everything between the sidewalk and the street is within the right-of-way.
Temporary Signs on Private Property
Temporary signs may only be placed on private property – and only with the owner's permission.
Obstructions
Signage shall not obstruct or impair access to public property or right-of-way, traffic control signs, bus stops, or fire hydrants.
Method of Posting
Signage and/or banners are not allowed to be tacked, nailed, posted or affixed in any manner on trees, utility poles, fences, rocks, or other such supporting structures.
Proximity to Right-of-Way and Property Lines
No part of any sign shall be located within 5' of any property line or right-of-way.
Length of Posting
Temporary signs may be posted for up to 90 days, at which time the sign must be removed or replaced.
Procedure for collection of temporary signs by the Code Enforcement Department:
Inspectors will only collect those temporary signs which are located on or project over public rights-of-way, publicly-owned land, or easement for the use of the public or public utility service providers. Such prohibited signs shall include, but not be limited to, handbills, posters, advertisements, or notices that are attached in any way to or upon lampposts, telephone poles, utility poles, bridges, sidewalks or other public property or improvements.
Individuals who violate the City's temporary sign ordinance may be fined up to $250 a day for a first offense.


Mold
Mold growth itself is not a code violation. However, the presence of mold is sometimes related to building problems that are code violations. Plant City Code Enforcement Inspectors do not investigate complaints of mold inside buildings, unless contributing factors are present such as a leaking roof or leaking plumbing. If you suspect you have mold growth, attempt to identify the cause of the mold. If you are renting or leasing your residence, inform your landlord before contacting code enforcement. If your landlord is not properly responding or fails to address the cause of the mold in a timely manner, code enforcement may be able to intervene on your behalf. Please note, inspectors will not issue notices of violation for mold growth - only the property maintenance issue causing the mold, if visible. For more information on indoor mold and landlord-tenant disputes arising from mold, contact the Hillsborough County Health Department or visit their website at www.hillscountyhealth.org.